5 motivations for running a business
A panel of small business owners were interviewed and they stated that they are less driven by money than the independence and a desire to improve the world
People, as a rule, don't start their own enterprise to make money. It may be a by-product, but it's not the main driver of their entrepreneurialism. We asked owners and directors of micro-businesses about their motivations and what they thought it takes to run a successful operation.
The major motivation for starting a business is a desire for independence – it's the freedom from being told what to do by others. Next comes passion about the business itself, the product or service that's being supplied. Cash is a distant third.
Interviews with business-owners we've profiled on the Knowledge Centre reveal more detail. We're finding that the passion of many small-business owners is bound up with a wish to change the world for the better.
It's clear that many business-owners have a strong desire to take hold of their own destiny and contribute to shaping the world they know. But our survey also revealed that business leaders feel this can't happen without hard work and clarity of vision – both of which are deemed essential to turn motivation into success.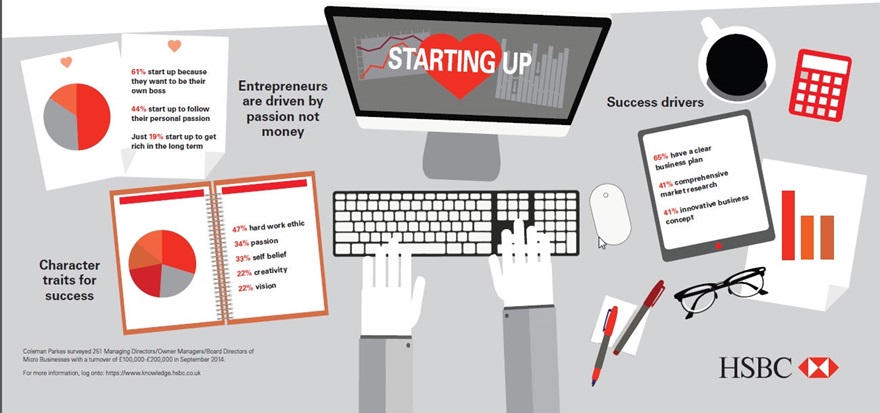 WHAT DOES IT TAKE TO START UP AND RUN A BUSINESS?